Please fill out the details
we will get in touch
Gardeners Hampstead are The Best Solution to Your Garden Related Concerns in NW3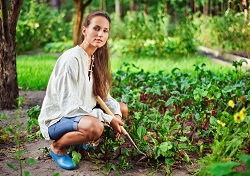 The NW3 region is home to one of the most reliable yet affordable gardening services that garden owners keep returning to again and again. Gardeners Hampstead is fast becoming the most in-demand expert gardening company, offering a vast range of garden maintenance packages. Simply call us today to hear more about what we do. We aim to respond to each of our customers as swiftly as possible, wherever you are in the area, no matter the size or shape of the job! Whatever you may need, we are guaranteed to have something to cover your requirements.
Reshape Your Garden in NW3
Fed up with your current garden? Keen on starting from scratch? Not a problem! We have a team of highly skilled landscape gardeners who are waiting on standby to provide garden design services in the Hampstead area. Our experts can truly transform your front or back garden by changing its layout or simply enhancing any of its current features. Garden landscaping is one of our most popular services, so don't wait, call us up and allow us to transform your garden. Reshaping your garden has never been easier, or more affordable!
Make Your Garden Wildlife Friendly in NW3, Hampstead
Worried about the impact gardening might have on local wildlife and the environment in the NW3 district? We are too, which is why all of our professional services take significant notice of the methods, tools and chemicals used to deliver them. We've been providing environmentally conscientious yet reliable gardening for years now. Call Hampstead gardeners today to find out more! We'll ensure your garden is cared for without disturbing the local wildlife.
Relax in a Beautiful Garden in Hampstead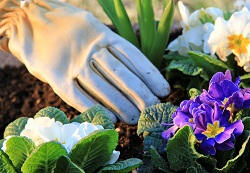 If you like piña coladas and getting caught in the rain... you may want to do just that whilst relaxing in your own beautiful garden. But what if your garden simply isn't up to scratch? That's where we come in. We can transform your garden with our Hampstead garden clearance and tidy up services available throughout the NW3. We can then follow up with landscape gardening or lawn maintenance, delivered by our very own team of dedicated professionals. So instead of simply imagining your dream garden, allow us to send over one of our experts to take care of your every need!
Gardeners Hampstead Can Make Caring for Your Garden That Much Easier
If you've got elderly relatives who are struggling to keep up with their garden maintenance, then you can find a caring and considerate helping hand in us. We run a number of friendly professional services such as lawn mowing NW3 and expert landscaping. We can help ensure your relatives' garden is kept clean, clear and beautiful for them to enjoy. Our experts are discreet and passionate, so they'll make sure the service they provide is precisely what the garden needs and no more. Wherever the garden is in Hampstead, we'll be able to give it a helping hand today.
Hire the Most Reliable Gardeners Hampstead
We've been talking to many of our clients in the NW3 region and we have discovered what our most popular gardening services are. We've found that our customers have been bowled over by our incredibly comprehensive array of packages. They have even been returning to us over and over again to take advantage of our more general garden maintenance packages. These all encompassing options have ranged broadly, from weed control right through to patio cleaning. Call Gardeners Hampstead today and get a free estimate to check for yourself what we have to offer!
Save
testimonials
what customers say
If you need professional garden maintenance you must use Gardeners Hampstead. The team are simply marevellous.
Constance Barke
I can't even tell you how terrific the garden landscapers are from Gardeners Hampstead. I have never seen harder workers. They are polite, professional, and efficient. They also happen to be cheaper than most in the area.
Dylan Jackson
I only want Lawn Care Services Hampstead from now on to handle my lawn care, they've done such a great job of it so far.
Y. Meester
The gardeners from GardenersHampstead are hardworking and knowledgeable. They're willing to get stuck in and don't stop until the job's been completed.
K. Matthews
The gardeners that showed up from Hampstead Landscape Designers were extremely friendly and hard working. They arrived bang on time and got on with the job at hand right away. There was no dilly dallying, they just got stuck in. It was...
Sonia Y.
I honestly don't think any other gardening company could beat Hampstead Landscape Designers when it comes to price, value or quality. They are for sure the best around in my view.
Clarke Hanswell
Don't look anywhere else for garden design. All of our friends have used GardenersHampstead and so have we. They do everything you need to a really high standard and for an excellent price. They are the best out there by a country mile.
Sarah M.
I needed my hedges trimmed so I called Lawn Care Services Hampstead and they quoted me a great price and the next thing I knew the job was done and I was happy.
Jim Lane
Lawn mowing services offered by Garden Care Services Hampstead are exemplary! Will hire again!
Nicole
I was dubious about the garden tidy up service offered by Hampstead Gardeners. Despite their good reviews I didn't expect much for such a cheap price, but thought I'd have nothing to lose in trying them anyway. I'm so glad that I did...
Lydia